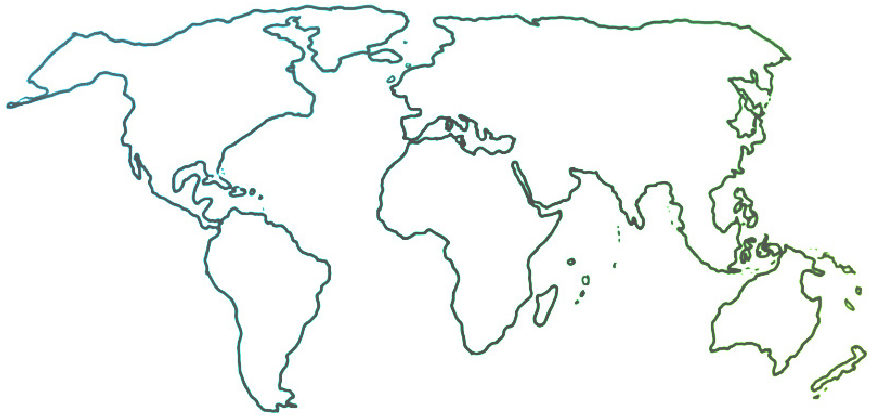 The Ensemble seeks to connect and inform all people who are committed to ensemble music education for youth empowerment and social change.
The Ambassadors' Exchange: February 2019
02-01-2019
Honk, Blow 'n Screech at OrKidstra by Jennifer Ong (Canada)
As OrKidstra is growing, we are starting off the new year by welcoming a fresh group of beginner students, ages 8-12. Last week, to help these students make an informed decision on which instrument they want to learn, we held our first, "Honk, Blow 'n Screech," class, where new students are given the opportunity to test out different instruments, discover their sound, and find which one resonates best for them.
The three different stations we had were clarinet, flute, and viola, each assisted by student mentors from the orchestra. The beginner students learned how to hold the instrument properly and make a sound. At the end of the class, the new students were able to decide which instrument they loved the most. These students will then begin taking group lessons in mid-January and eventually join the beginner orchestra.
---
A New Recording from Ghetto Classics by Linet Othieno (Kenya)
In January, Ghetto Classics completed a recording of an African piece transcribed and orchestrated by our very own Benjamin Wamocho. The music is by Super Mazembe. The musicians involved were Ghetto Classics members who completed their high school degree in December. Everything worked out great.
---
A New Home for NEOJIBA by Luara Baqueiro (Brazil)
In the dictionary, "home" means the house of a family. We all know the importance of having a place to call home, to bring together all people in one place, and, in Sistema, to make the musicians of an ensemble feel more like a family. It is with great happiness that NEOJIBA starts 2019 with Queimado Park, our new home, already 98% completed. Queimado Park is almost ready to welcome students, teachers and staff. At the same time, those of us who have rehearsed and worked in Castro Alves Theater for years are preparing to say goodbye to a place that has supported us so much.
Queimado Park houses four historic buildings and includes a hall for chamber music with a capacity for 140 audience members, a ticket office, store, backstage rehearsal area, and instrument storage rooms. This project has been in the works since 2014, when Queimado Park was first inaugurated as NEOJIBA's future headquarters. A premiere concert took place on December 16th, followed by a visit from local politicians on December 21st.
---
"Sweepers" Assistants by Aurian White (New Zealand)
When the new year begins for Sistema New Zealand on 21 January, the program will welcome conductor Roger McClean, who will be working with the Senior Orchestra, along with Michael Pearce for sectionals practice and Regina Hagg on musicianship. The program will also take in new students, and the Senior Orchestra will be given the opportunity to become 'sweepers' and help younger players learn their instruments in the morning, before continuing on with their own training in the afternoon. The sweepers support, encourage, and guide the students that are just starting out in their music journey. They hover around in the orchestra with these young students and make sure they have their positioning correct on their instruments and also that their feet are flat to the floor and on they are sitting straight. The sweepers get make sure that music sheets are in the right place. The Senior Orchestra is also putting together a performance at an elderly center, and students have been given the task of doing the full planning for this event.
---
Meet A Very Young Musician by Timor Sultani (Sweden)
Meet Lina, the youngest musician in El Sistema Sweden's Dream Orchestra. She has played violin with the Gothenburg Suzukiföreningen Orchestra since she was 4 year old. When she learned how to play with fingers, her mother, Misuzu Cassegård, spoke with Dream Orchestra conductor Ron Davis Alvarez about including Lina in the orchestra. Today, Lina is a six-year-old who has grown close with all of her fellow musicians. Her mother is her partner in the orchestra, as they play violin together, and her brother (13 years old) is the orchestra's concert master.
Lina rehearses with the group by listening and looking at her mother. When they practice at home, Misuzu first plays a few notes for her, and then they play together. They repeat this four or five times. Lina can read the notes a little bit and is continuing to learn how to read music, step by step, with her mother. When Lina was asked what she feels when she is with the orchestra, her response was, "Dream Orchestra is the place where I can play, sleep and eat." Lina brings love to the orchestra. Recently, Lina wanted to conduct the orchestra, and she was given the chance to do so. 
---
World Premiere of the Wolstoq Fantasia by Avery Kennedy (Canada)
On 13 January, 2019, the New Brunswick Youth Orchestra (NBYO) held its first concert of 2019 in Saint John, New Brunswick at the beautiful Imperial Theater. The concert featured the world premiere of Wolstoq Fantasia, a thirty-minute piece for full orchestra, played with an accompanying  a picture presentation. It was written by Samuel Arnold, a New Brunswick composer, and dedicated to the New Brunswick Youth Orchestra. The piece follows the path of the Saint John River and features traditional melodies from the communities that were built around it. Anglophone, Acadian and Aboriginal traditional songs are all featured, as well as different melodies to represent the sounds of river rapids and steamboats and birds frequently found along the river.
While the piece was exciting to play, the orchestra faced many challenges in preparing it. "We have been rehearsing the piece since October," says Blaire Guptill, the trumpet section leader.  The key signature and time signature changes required a completely new level of preparation and focus. Different harmonies and countermelodies fitting together meant every individual needed to be completely certain of their own part. In the end, all the difficulty was worth the results. "It made me feel more confident," says Sophia Choi, a clarinetist in the orchestra. "I'm not really good with rhythms, but as I learned to play that piece I felt like I was becoming a more professional clarinetist."
Playing a piece about New Brunswick was an even greater source of pride for the individual musicians. Being "NBproud" is incredibly important for members of the orchestra and is demonstrated in everything from the name of the orchestra, to the Wolstoq Fantasia, to the jackets adorned with the New Brunswick flag that the orchestra wore for the last piece of the concert. As a member of the orchestra and a proud resident of New Brunswick, I am incredibly grateful and excited to have had the opportunity to premiere such a wonderful piece about our province and I hope that in the future we will continue to make everyone NBproud.
---
Starting the Year with Wagner by Axelle Miel (Philippines)
After a great 2018 which included a concert tour in Qatar (the very first for a Filipino orchestra), The Orchestra of the Filipino Youth kicked off the year by learning Wagner's Rienzi Overture. They are preparing for at least six major performances this year, with the first concert slated for February 9. This performance will include works by Tchaikovsky, Dvorák, and some Filipino and Latin composers.
For Ang Misyon Cebu, the satellite program of Ang Misyon Inc. that I founded and teach in, we will resume lessons on January 26. We are planning to change the style from 2-hour group lessons to shorter, individual lessons to maximize the time and allow us to focus on every student. We're looking forward to learning and performing more in 2019!