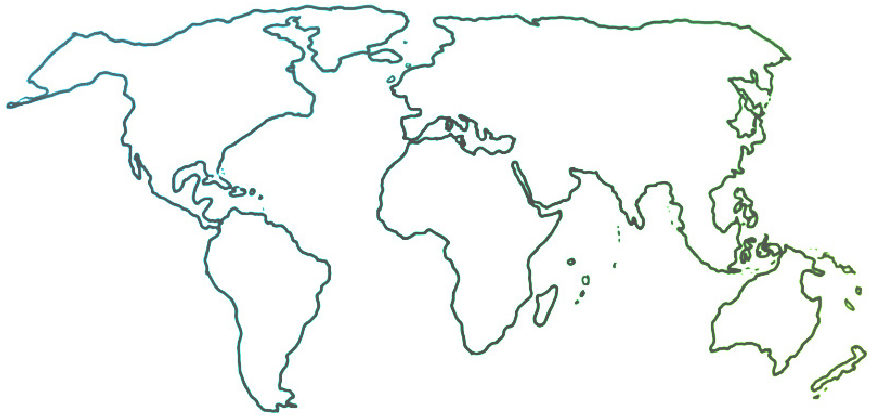 The Ensemble seeks to connect and inform all people who are committed to ensemble music education for youth empowerment and social change.
Uncategorized
What Helps Students to Continue Studying Music Past Primary School?
01-26-2018
A Report on the Results of a Research Project on In Harmony, England
In a recent research project sponsored by Arts Council England, my colleague Susanne Burns (Independent Consultant, Churchill Fellow 2017) and I studied what factors help children to continue their musical studies past primary school, and what factors make it difficult. Our study focused on the six programmes of In Harmony, England's network of Sistema-inspired education. In Harmony programmes take place primarily in primary schools; when students transition to secondary education, there are efforts made to help them find ways to continue their musical studies, but this is often difficult.
We hope our study findings will be useful in enabling programs to be more effective in helping students continue their musical study.
The six In Harmony programmes differ in many ways. The core element all the programmes have in common is that they provide instrumental tuition and ensemble opportunities for all of the children in the participating primary schools during school time. Our research consisted of a literature review; data collection relating to the operation of the programmes; focus group interviews with groups of young people and their parents; and individual interviews with members of staff, head teachers and individual young people.
What helps kids keep playing?
We found that there was a complex variety of factors that helped young people continue to engage in learning music after they left In Harmony programmes. Some of the most important factors included:
• A love of music, and friends who shared their passion. Programmes that offered opportunities for socializing helped such friendships to develop.
• An inclusive pedagogical approach with extensive differentiation, a carefully chosen repertoire to challenge, and much praise.
• Excellent relationships with staff. Program teachers and leaders who made them feel valued and appreciated were important.
• A sense of achievement and a feeling that it was important to be challenged.
• Access to a wide variety of musical opportunities. The extent to which these were available depended upon the partnerships formed by In Harmony programmes.
• Parental support. Some programmes had staff members who were responsible for developing community and parental relationships. These staff members supported attendance at after-school activities and provided strong links with families. This was crucial for children with extremely challenging circumstances.
• Extracurricular activities offered early on. Participation in these activities generated self-motivation.
• Ongoing contact with the programme after transitioning to secondary school. Frequent performances, occasionally in prestigious venues, helped young people and their parents stay engaged.
• Courses during holidays, and opportunities to engage with other young musicians locally and internationally, contributed to motivation, as did the involvement of professional musicians.
• Programmes that reflected on their activities and made changes where they were perceived to be necessary.
Also, the extent of In Harmony's formal and informal partnerships with progression organisations (i.e., organisations where students could continue musical studies) was a critical factor. Parents and students needed information about these organisations; In Harmony programmes needed to provide signposts, support placements, and help children connect with other providers.
What hinders kids from continuing to play?
The key challenges to students' continuing with music happened at two key points: one, the transfer from primary to secondary school; and two, year 11, when national examinations introduced intense time pressures. More generally, the culture of secondary schools sometimes had a negative impact on students' motivation.
Where music opportunities were available, they varied in quality and did not always meet the needs of young people from In Harmony. Instrumental tuition was usually not free and was sometimes unavailable. Most programmes tried to address this, but did not have sufficient funding. The fact that children were heading off to many different secondary schools made it difficult for In Harmony programmes to establish good relationships with the schools, particularly when there were changes in leadership.
Strong partnerships were essential. And even where well-established partnerships were in place, there were challenges. When the new organisation had a different culture from In Harmony, this demotivated young people. Differences in secondary school-day ending times and in school locations presented challenges for planning extra-curricular activities. (Homework clubs for early-arriving children sometimes addressed this.) Programmes recognized the importance of having a critical mass of students enrolled in the new activities, ensuring that the age, commitment and expertise levels gelled and that activities were engaging and challenging.
There were other challenges to students' musical continuation. The home environment of some families was not conducive to practice, and sometimes there were practical issues, e.g. space for storage of an instrument or access to it. For parents, concert attendance often required making arrangements for the care of younger children and making changes to shifts at work. Financing for lessons, trips, instruments and examinations was also a challenge. Some programmes asked parents for donations, while others relied on the staff commitment to volunteer. Some programmes offered discounts and free transport.
Summarising Our Findings
We found that motivation for young people to continue to engage with music is complex, and includes a love of music, a strong musical identity, a musical social life, positive beliefs about musical potential and confidence to resist peer pressure. Families play a crucial role, particularly in the early stages of learning. Teachers provide inspiration and act as role models; they need strong musical and pedagogical skills, and they need to develop strong positive relationships with young learners.
There is no quick fix to ensuring that children continue to play music after primary school music programs end. It is not sufficient to provide continuation opportunities for young people from very deprived communities; rather, it is also necessary to recognise the barriers and attempt to remove them. Each programme needs to identify the challenges for the young people and families in its communities, and do as much as possible to help children be successful in continuing the musical activities they have come to love and value.
The full report of the research and the literature review are available HERE.
For more information, visit the Arts Council research page.
Author: Sue Hallam, Professor of Education and Music Psychology, UCL Institute of Education
Date Published: 25 January 2018
---
¿Qué ayuda a los estudiantes a seguir con la música después de la primaria?
Un reportaje sobre los resultados de un estudio de investigación sobre In Harmony, Inglaterra
Por Sue Hallam, Profesora de Educación y Psicología de la Música, Instituto de Educación de UCL
En un estudio reciente patrocinado por el Consejo de las Artes de Inglaterra, mi colega Susanne Burns (Consultora Independiente, Becaria Churchill 2017) y yo estudiamos qué factores ayudan a los chicos a seguir con sus estudios musicales después de la primaria, y qué factores se lo impiden. Nuestro estudio se enfocó en los seis programas de In Harmony, la red inglés de educación inspirada por El Sistema. Los programas de In Harmony tienen lugar principalmente en las escuelas primarias; cuando los estudiantes pasan a la secundaria, se hacen esfuerzos para ayudarles a encontrar una manera de seguir con la música, pero es difícil.
Esperamos que los hallazgos de nuestro estudio sean útiles para los programas que quieren ser más efectivos en ayudar a los estudiantes a seguir tocando.
Los seis programas de In Harmony se distinguen en muchas maneras. El elemento esencial que todos los programas tienen en común es que proveen instrucción en un instrumento y oportunidades de tocar en un ensemble para todos los niños en las escuelas primarias participantes durante el horario escolar. Nuestra investigación consistió en un análisis de literatura; una recopilación de datos relacionados a la operación de los programas; entrevistas grupales con estudiantes y sus padres; y entrevistas individuales con miembros del personal, profesores principales, y estudiantes.
¿Qué ayuda a los chicos a seguir tocando?
Encontramos que había una variedad compleja de factores que impulsaban a los jóvenes a seguir involucrándose con la música después de que se fueran de programas de In Harmony. Algunos de los factores más importantes:
Amor por la música, y amigos que comparten esta pasión. Los programas que ofrecieron oportunidades para socializar fomentaron el desarrollo de amistades de este tipo.

Una pedagogía con mucha diferenciación, un repertorio cuidadosamente escogido para dar retos, y mucho elogio.

Relaciones excelentes con el personal. En primer lugar estaban los profesores y los líderes en el programa que les hacían sentir valorados y apreciados.

Un sentido de logro y una sensación de que era importante enfrentarse a los retos.

Acceso a una variedad amplia de oportunidades musicales. La disponibilidad de tales oportunidades dependía sobre las alianzas formadas por los programas de In Harmony.

Apoyo de los padres. Algunos programas tenían personal con la responsabilidad de desarrollar las relaciones comunitarias y familiares. Estos miembros del personal apoyaban en la asistencia a actividades después del colegio y proveían lazos fuertes con las familias. Eso era crucial para chicos en circunstancias extremadamente difíciles.

Actividades extracurriculares desde temprana edad. La participación en estas actividades generaban la automotivación.

Contacto regular con el programa después de hacer la transición a un colegio secundario. Conciertos frecuentes, a veces en lugares prestigiosos, ayudaban a que los jóvenes y sus padres siguieran involucrados.

Clases durante las vacaciones y oportunidades de unirse con otros jóvenes músicos a nivel local e internacional contribuían a la motivación, junto a la intervención de músicos profesionales.

Programas que reflexionaban sobre sus actividades y hacían cambios donde percibían que fueran necesarios.
También eran un factor crítico las alianzas formales e informales de In Harmony con organizaciones de "progresión" (organizaciones donde los estudiantes podían seguir con sus estudios musicales). Los estudiantes y sus familias necesitaban información sobre estas organizaciones; los programas de In Harmony tenían que indicarles el camino, apoyarles en la transición, y ayudarles a hacer conexiones con otros proveedores.
¿Qué factores impiden que los chicos sigan tocando?
Los momentos de reto claves en el desarrollo musical de los estudiantes son dos: primero, la transferencia de primaria a secundaria; y segundo, en el 10° grado, cuando los exámenes nacionales aumentaban la presión de tiempo. En general, la cultura de los colegios secundarios a veces tenía un impacto negativo sobre la motivación de los estudiantes.
Cuando había oportunidades musicales, varíaban en calidad y no respondían siempre a las necesidades de los jóvenes de In Harmony. Casi siempre había un costo de matrícula, y a veces no había cupos. La mayoría de los programas trataban de solucionar esto pero no tenían los fondos suficientes. El hecho de que los chicos se fueron a muchos colegios secundarios diferentes hizo difícil que In Harmony estableciera buenas relaciones con los colegios, particularmente cuando había cambios en la dirección.
Las alianzas fuertes eran esenciales. Y aún con alianzas bien establecidas, había retos. Cuando la nueva organización tenía una cultura diferente de la de In Harmony, eso desmotivaba a los jóvenes. Las diferencias en los horarios y las ubicaciones de los colegios secundarios presentaban retos para planear actividades en las tardes. (Un club de tarea para los chicos que llegaban primero a veces resolvía este problema.) Los programas reconocían la importancia de tener una masa crítica de estudiantes matriculados en las nuevas actividades, integrar diferentes edades y niveles de compromiso y habilidades, y hacer actividades cautivadoras y retadoras.
También había otros retos en la continuación musical de los estudiantes. El ambiente de algunos hogares no era favorable al estudio musical, y a veces había cuestiones prácticas, como falta de espacio donde almacenar el instrumento. Para los padres, la asistencia a los conciertos muchas veces implicaba organizar el cuidado de los hijos menores y hacer cambios en los horarios laborales. El aspecto económico de las clases, los viajes, los instrumentos, y los exámenes también eran un reto. Algunos programas pedían donaciones de los padres, mientras otros se apoyaban en el compromiso del personal, quienes trabajaban a veces como voluntarios. Algunos programas ofrecían descuentos y transporte gratuito.
Resumiendo los hallazgos
Encontramos que la motivación de los jóvenes para seguir involucrados con la música es compleja, e incluye un amor por la música, una identidad musical fuerte, una vida musical social, creencias positivas sobre el potencial musical, y la confianza de resistir la presión de sus pares. Las familias juegan un papel importante, especialmente en las etapas tempranas del aprendizaje. Los profesores proveen inspiración y actúan como modelos a seguir; deben tener muchas herramientas musicales y pedagógicas, y tienen que desarrollar relaciones positivas y fuertes con sus estudiantes jóvenes.
No hay una solución fácil para asegurar que los niños sigan tocando música después de que se acaban sus programas de la escuela primaria. No es suficiente proveer oportunidades para seguir a los jóvenes de comunidades con muy pocos recursos; más bien hay que reconocer las barreras e intentar quitarlas. Cada programa debe identificar los retos para los jóvenes y las familias en sus comunidades y hacer todo lo posible para que los chicos puedan seguir con las actividades musicales que aman y valoran.
El informe completo de la investigación y el análisis de literatura están disponibles AQUÍ.