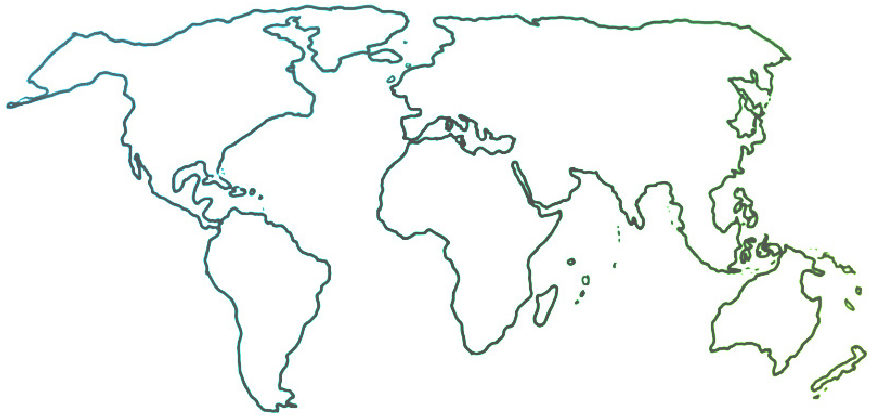 The Ensemble seeks to connect and inform all people who are committed to ensemble music education for youth empowerment and social change.
Uncategorized
Teaching Challenge: 43 Tips for 43 Years!
01-29-2018
The World Ensemble is excited to launch its first Teaching Challenge:
In honor of El Sistema's 43rd Birthday on 12 February, the World Ensemble is collecting 43 innovative Teaching Tips and Ideas from Sistema teachers around the world.
Be a part of the challenge!! Do you have fun, unique teaching ideas that can be implemented anywhere and everywhere?
Share them with us via Twitter, Instagram, or Facebook. Or send an e-mail to editor@theworldensemble.org. Be sure to use hashtags #43for43 and #TheWE
Tips should be short, to the point, and related to any type of music teaching. Sample ideas:
What to do if your student loses his cello endpin right before a performance

How to get students to understand and feel 6/8 time signatures

How to get young singers to understand the difference between their head voice and chest voice

Six things to check for proper clarinet embouchure

Your favorite repertoire or method books!
Example: Having trouble getting local media to pay attention to your events? Try making it a project for students to write the press releases. Depending on age, have them write why they think the publicity outlet should let everyone know about the event, why it is important. Let them be quirky and even funny. If you can, get the name of the person who makes that decision, so the student press releases can start Dear…., And if they are younger kids, they can draw. If they are older, let them speak their truth. Then send the packet to the editor. It just might work, and in the process, you will have taught your students about press releases and how publicity works.
Tips can be in the form of a tweet, short entry, picture, or even video (check out our 10-sec Rosin Station video below). Share away and SEND US YOUR TEACHING TIPS!
We will announce the 43 Top Tips in our April Newsletter.
If one of your entries is chosen, it will be featured with your name and program.
---
En honor del cumpleaños número 43 de El Sistema el 12 de febrero, The World Ensemble está recopilando 

43 Tips e Ideas Pedagógicas

de profesores de El Sistema por el mundo.
¡Sé parte del reto! ¿Tienes ideas pedagógicas divertidas y únicas que se pueden implementar en cualquier lugar?
Compártelas con nosotros por Twitter, Instagram, o Facebook, utilizando los hashtag #43for43 y #TheWE
Los tips deberán ser cortos y al grano, y fácilmente adaptados a cualquier tipo de enseñanza musical. Ideas ejemplares:
Qué hacer si tu estudiante pierde la pica de su chelo justo antes de un concierto

Cómo hacer entender y sentir a los estudiantes la métrica de 6/8

Cómo hacer entender a los jóvenes cantantes la diferencia entre su voz de cabeza y su voz de pecho

Seis cosas para averiguar sobre la embocadura del clarinete

¡Tu repertorio o método favorito!
Los tips pueden ser en la forma de un tweet, una descripción corta, una foto, hasta un video (mira nuestro video de 10 segundos, "Rosin Station," o "Estación Colofonia"). ¡Comparte y ENVÍANOS TUS TIPS PEDAGÓGICOS!
Anunciaremos los 43 "Top Tips" en nuestro boletín de abril.
Si se escoge una de tus sugerencias, se incluirán tu nombre y el nombre de tu programa.