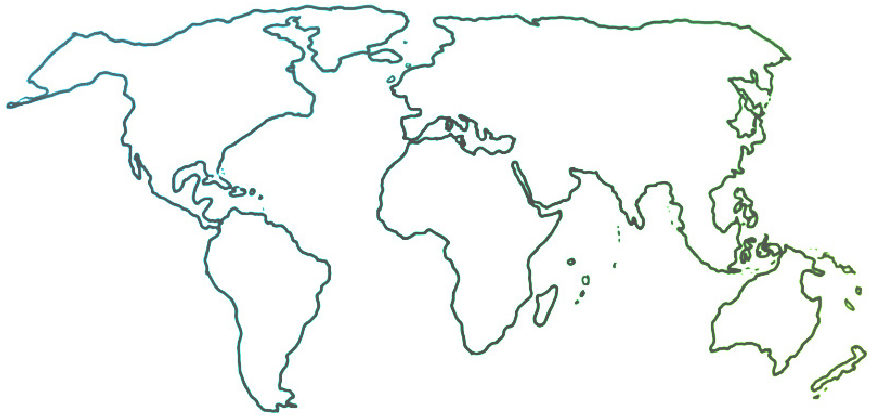 The Ensemble seeks to connect and inform all people who are committed to ensemble music education for youth empowerment and social change.
Uncategorized
Remembering Maestro Abreu
03-27-2018
In memoriam: José Antonio Abreu
May 7, 1939 – March 24, 2018
by Tricia Tunstall, Executive Editor
We at The World Ensemble share the deep sadness of so many thousands at the death of Maestro Abreu, whose brilliant vision, boundless energy and bright spirit made him a singular source of hope and light in our often-dark world.  For us, as for many of our readers, the example of his life and work has inspired some of our own most important life choices.
Maestro Abreu was a pivotal agent of social and artistic reform in Venezuela and throughout the world.  He was the first global leader to powerfully fuse the realms of arts education, child poverty, and social change.  Along with all of that—and just as important, he would have said—he was a teacher.   We once asked Gustavo Dudamel about what it was like to study with Maestro Abreu.  "All the time he is teaching you music, he is also teaching you social values," he answered.  "It is always about music.  And it is also always about love."
Maestro Abreu leaves an astonishing legacy—a network of programs, not only in Venezuela but also around the world, that serve close to a million children.   We who lead, teach in, and support those programs have the good fortune not only to carry on that legacy but also to explore, refine, expand and enrich it.
Fortunately, the Maestro was profoundly quotable, so we'll always have his words to inspire us.
"Poverty is not just the lack of a roof or bread.  It is also a spiritual lack – a loneliness and lack of recognition.  The vicious cycle of poverty can be broken when a child poor in material possessions acquires spiritual wealth through music."
"No hay nada más sublime en la vida que dar, y cuanto más das, más recibes, y esa es la felicidad que uno tiene, con la que cuenta, y es mucha. Ahí reside el auténtico sentido, todo el sentido."
"Poverty generates anonymity…an orchestra means joy, motivation, teamwork, success.  Music creates happiness and hope in a community."
"I'm convinced that after death we continue to work no matter where we end up: that in heaven there is work to do, that God's house is not one of idleness, we work with him, we are associated with him."
"To sing and to play together means to intimately coexist.  Music is immensely important in the awakening of sensibility and in the forging of values."
Let's honor the Maestro's memory by widening and deepening our connections with each other.  It is always about music, and it is also always about love.
---
Recordando al Maestro Abreu, por Tricia Tunstall
Nosotros de The World Ensemble compartimos la profunda tristeza de muchos miles de personas por  la muerte del Maestro Abreu, cuya visión brillante, energía ilimitada, y espíritu luminoso lo hizo una fuente singular de esperanza y luz en un mundo que suele ser oscuro. Para nosotros, como para muchos de nuestros lectores, el ejemplo de su vida y su trabajo ha inspirado algunas de nuestras decisiones de vida más importantes.
El maestro Abreu fue un agente crucial de la reforma social y artística en Venezuela y por todo el mundo. Fue el primer líder global en fusionar de una manera poderosa los campos de la educación artística, la pobreza infantil, y el cambio social. Junto a todo eso—y de igual importancia, como hubiera dicho él—fue un profesor. Una vez preguntamos a Gustavo Dudamel sobre la experiencia de estudiar con el Maestro Abreu. "Todo el tiempo que te enseña música, también te enseña valores sociales," contestó. "Siempre tiene que ver con la música. Y también siempre tiene que ver con el amor."
El maestro Abreu deja un legado asombroso—una red de programas no solo en Venezuela sino por todo el mundo, los cuales atienden a casi un millón de niños. Nosotros que dirigimos, apoyamos, y enseñamos en estos programas tenemos la suerte no solo de continuar ese legado pero también de explorar, refinar, expandir, y enriquecerlo.
Afortunadamente, el Maestro era profundamente citable, así que siempre tendremos sus palabras para inspirarnos.
"Lo más trágico de la pobreza no es la falta de pan y de techo. Es el sentirse nadie, el no ser nadie, el carecer de identificación, el carecer de estima pública, y es por eso que el desarrollo del niño en la orquesta y el coro lo proyecta con una identidad noble…"
"No hay nada más sublime en la vida que dar, y cuanto más das, más recibes, y esa es la felicidad que uno tiene, con la que cuenta, y es mucha. Ahí reside el auténtico sentido, todo el sentido."
"La pobreza genera anonimidad…una orquesta significa alegría, motivación, trabajo en equipo, éxito. La música crea felicidad y esperanza en una comunidad."
"Estoy convencido que después de la muerte continuamos a trabajar, no importa donde terminamos: que en el paraíso hay labores por hacer, que la casa de Dios no es una casa de ocio, trabajamos con él, estamos asociados con él."
"Cantar y tocar juntos significa convivir de manera entrañable en ánimo de perfección y afán de excelencia. Así, se forma un espíritu entre ellos solidario y fraterno, se desarrolla su autoestima, y se cultivan los valores éticos y estéticos que están vinculados al quehacer musical."
Honremos la memoria del Maestro ampliando y profundizando las conecciones entre nosotros. Siempre tiene que ver con la música, y también siempre tiene que ver con el amor.