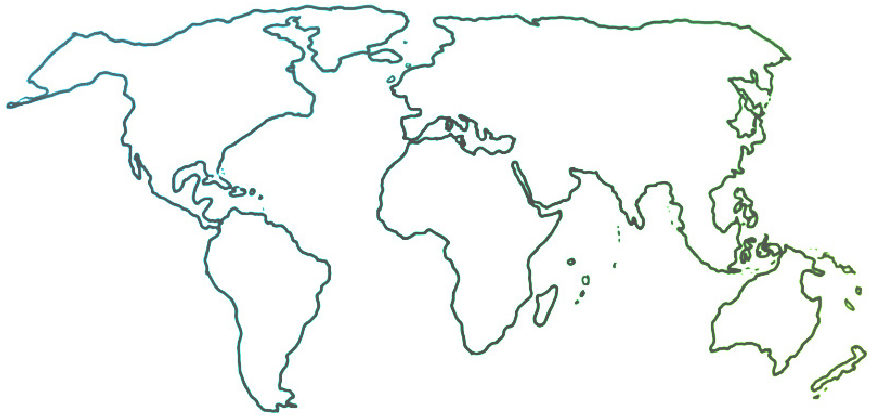 The Ensemble seeks to connect and inform all people who are committed to ensemble music education for youth empowerment and social change.
Uncategorized
FEATURE: My Mexico City Experience
03-28-2018
On February 28th I traveled to Mexico City, Mexico, to play alongside young musicians like me from all around the globe, in an orchestra festival under the direction of Gustavo Dudamel and Arturo Marquez.  When I first found out I was going to Mexico, I was very excited.  I was excited to learn the high-level music and have the out-of-country experience.  I was excited to learn about a new culture and the Mexico City way of living.  I was excited to interact with people who speak differently than me, and I hoped to learn some of their language.  I was excited to compare the way other students play with the way we play in the U.S.A.
When I got there, one of my first surprises was that during our rehearsals, most of the directions were given in Spanish, and the translators were not translating as much as I had imagined they would.  I could never understand what the conductors and leaders were saying, because they were speaking fast and in Spanish.  They did not appear to be worried about the language difference; they would go through entire rehearsals without translating anything for those of us who couldn't understand.  The only way I knew what was going on was that after we began playing, I was remembering the rehearsal numbers by how they sounded.  It was a great challenge and a bit of a culture shock, but at times I actually found it fun trying to understand and keep up with what was going on!
We had four pieces to rehearse and play together: Alas (a Malala), by Arturo Marquez, dedicated to Nobel Peace Prize Winner Malala Yousafzai; Adagio for Strings, by John Williams; the fourth movement of Dvorak's New World Symphony; and finally, Conga del Fuego Nuevo, also by Marquez.  I learned a lot in the process of playing these pieces in sectional rehearsals – for example, about the bow speeds needed for slower pieces. Our sectional teachers were very engaged in teaching us.  I also learned skills from watching my fellow double bass players during the rehearsals, when they were getting instructions from the conductor.  The teachers, conductors, and young musicians combined had a major impact on my playing abilities.
One difference I noticed between the U.S. players and the Latin American groups was the way the others moved with the music, and the way they were kind of free and just being themselves.  This made me wonder why we didn't move with the music and play so freely.  Perhaps they were taught and encouraged to play that way?
Something else I noticed during our rehearsals was the way the conductors differed from our conductors here in the U.S.  They were more energized, more involved, more enthusiastic, and more exciting.  Even though we were all given the music and had to the opportunity to practice it before going there, we had never played with each other before.  When we played together, Maestro Dudamel and Maestro Marquez didn't know us, yet we came together and played as if we had been playing together for a long time.  They didn't underestimate us; rather, they pushed us and held us to the same standards as any other orchestra.
My favorite part of my trip to Mexico was the concert day.  Everyone was so happy and excited.  We were all taking photos with each other and sharing contact information.  Everyone was also a little sad that it was our last day together.  We all said our goodbyes onstage after the concert ended; we were all hugging and shaking each others' hands.  Our performance made me feel proud and accomplished.
Participating in the Mexico City orchestra changed the way I view my musicianship.  The new people I was playing with were "advanced" players, so it felt good to be able to prepare myself alongside them.  Participating showed me that I am capable of playing on a higher level.  It showed me that I have nothing to worry about when I play overseas with little preparation.
When I began playing with Atlanta Music Project, I never thought I would be in an international orchestra.  And I never thought I would fall in love with playing a musical instrument.  Even though I was excited when I learned about the trip to Mexico, it didn't click in my mind that this meant something important for us.  It wasn't until I was in Mexico that I realized I was doing something big that could definitely lead to something even bigger.
Being in an international orchestra opened my eyes to the many great opportunities and experiences that playing music brings.  It was proof to me that I am doing something right by playing my instrument.  I realized I am really good at this and that I should stick with it.  Also, it showed me that playing music could bring me opportunities to travel, and to learn about many different cultures and many different languages.
After my trip to Mexico, I can't ever imagine myself not playing music.  I feel my performance was great, better than I thought it would be.  And if I ever had the chance to go to Mexico again, I would completely be up for it!
By Alivia Carter, Student at Atlanta Music Project, Atlanta, Georgia, U.S.A.
Date Published: 28 March 2018
---
Mi experiencia en la Ciudad de México
Por Alivia Carter, Estudiante del Atlanta Music Project, Atlanta, Georgia, USA
El 28 de febrero viajé a la Ciudad de México para tocar junto a jóvenes músicos como yo, de todas partes del globo, en un festival de orquesta bajo la dirección de Gustavo Dudamel y Arturo Márquez. Cuando descubrí que iba a México, me emocioné mucho, porque iba a aprender música de alto nivel y tener una experiencia fuera de mi país. Estaba emocionada por aprender sobre una nueva cultura y el estilo de vida de la Ciudad de México. Estaba emocionada por interactuar con gente que habla un idioma diferente al mío, y esperaba aprender algo de español. Estaba emocionada por comparar la forma de tocar de otros estudiantes con nuestra forma de tocar en los Estados Unidos.
Cuando llegué, una de mis primeras sorpresas fue que durante nuestros ensayos, se dio la mayoría de las instrucciones en español, y los traductores no traducían tanto como yo imaginaba. Nunca podía entender lo que decían los directores y los demás líderes porque hablaban rápido y en español. No parecían preocupados con la diferencia de idioma; pasaban ensayos enteros sin traducir nada para nosotros que no entendíamos. La única manera en que yo podía entender lo que estaba pasando fue recordando los números de ensayo por como sonaba la música cuando todos empezaban a tocar. Fue un gran reto y un choque cultural, ¡pero a veces me divertí con el intento de entender y seguir el ritmo de los ensayos!
Teníamos cuatro obras para ensayar y tocar juntos: Alas (a Malala) de Arturo Márquez, dedicada a Malala Yousafzai, ganadora del Premio Nobel de la Paz; Adagio para Vientos de John Williams; el cuarto movimiento de la Sinfonía del Nuevo Mundo de Dvorak; y finalmente, Conga del Fuego Nuevo, también de Márquez. Aprendí mucho en el proceso de tocar estas obras durante los talleres de fila – por ejemplo,la velocidad de arco necesaria para las obras más lentas. Nuestros profesores de fila estaban muy comprometidos en el momento de enseñarnos. También aprendí nuevas técnicas mirando mis compañeros contrabajistas durante los ensayos, mientras recibían instrucciones del director. Los profesores, los directores, y los jóvenes músicos juntos tuvieron un impacto muy grande en mis habilidades musicales.
Una diferencia que noté entre los músicos estadounidenses y los grupos latinoamericanos fue la manera en que ellos se movían con la música, como eran libres y como eran ellos mismos. Eso me hizo pensar porque no nos movemos con la música ni tocamos tan libremente. ¿Tal vez a ellos se les enseña y se les motiva a tocar de esta manera?
Otra cosa que noté durante nuestros ensayos fue la manera en que los directores diferían de nuestros directores aquí en los Estados Unidos. Eran más energéticos, más comprometidos, más entusiasmados, y más emocionantes. Aunque ya habíamos recibido las partituras y tuvimos la oportunidad de practicarlas antes de llegar a México, nunca habíamos tocado juntos. El maestro Dudamel y el maestro Márquez no nos conocían, sin embargo nos unimos y tocamos como si hubiéramos tocado juntos desde hace mucho tiempo. No nos subestimaron; de hecho, nos empujaron y tuvieron las mismas expectativas para nosotros que para cualquier otra orquesta.
Mi parte preferida del viaje a México fue el día del concierto. Todos estábamos tan felices y emocionados. Entre todos tomábamos fotos y compartíamos nuestra información de contacto. Todos también estábamos un poco tristes de que fuera nuestro último día juntos. Nos despedimos en el escenario después del concierto; nos abrazábamos y nos tomábamos de las manos. Nuestra presentación me dio un sentido de orgullo y de logro. Participar en la orquesta de la Ciudad de México cambió la manera en que veo mis habilidades musicales. La nueva gente con la cual tocaba eran músicos "avanzados," entonces poder prepararme a su lado me hizo sentir bien. Mi participación me mostró que soy capaz de tocar a un nivel más alto. Me mostró que no tengo nada de que preocuparme cuando toco en el extranjero con poca preparación.
Cuando empecé a tocar con el Atlanta Music Project, jamás pensé que haría parte de una orquesta internacional. Y jamás pensé que me enamoraría de un instrumento musical. Aunque estaba emocionada cuando me contaron sobre el viaje a México, no entendía que eso significaba algo importante para nosotros. Fue cuando ya estaba en México que me di cuenta que estaba haciendo algo grande que definitivamente me podría llevar a algo aún más grande.
Hacer parte de una orquesta internacional me abrió los ojos a muchas oportunidades y experiencias maravillosas que nos trae la música. Fue prueba para mi de que estoy haciendo algo correcto al tocar mi instrumento. Me di cuenta que toco muy bien y que debería seguir haciéndolo. También me mostró que la música me podría traer oportunidades de viajar y de aprender sobre muchas culturas diferentes y muchos idiomas diferentes. Después de mi viaje a México, no puedo imaginar mi vida sin la música. Siento que me fue muy bien en el concierto, mejor de lo que había pensado antes. Y si surge la oportunidad de viajar otra vez a México, ¡estaría completamente dispuesta!
Fecha: 28 marzo 2018