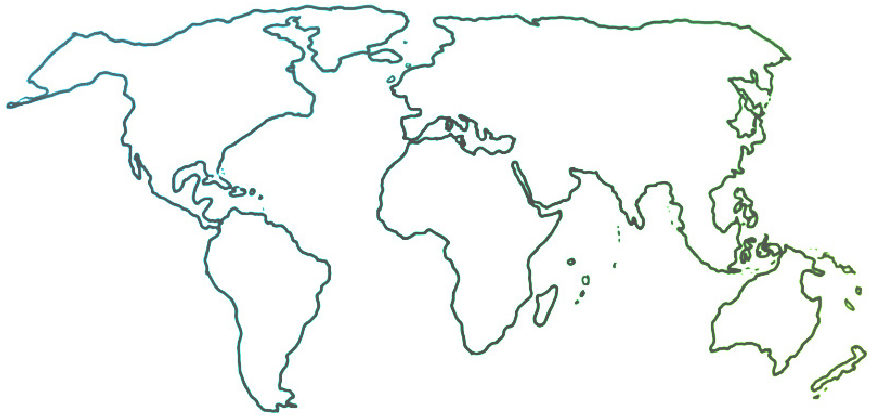 The Ensemble seeks to connect and inform all people who are committed to ensemble music education for youth empowerment and social change.
Uncategorized
Music for Reconciliation in Colombia
02-20-2018
This year, more than 18,000 young victims of violence in Colombia will continue changing their reality through collective musical practice. "Music for Reconciliation" is Fundación Batuta's most impactful program and is supported by a partnership with the Ministry of Culture; its goal is to offer an opportunity for young people in 131 Batuta centros to learn, practice, and enjoy music from a social point of view. The program also works with young people with disabilities. Since 2001, Music for Reconciliation has sought out high-priority zones throughout Colombia, where violence and displacement have marked people's lives. It focuses on three main aspects: the Orchestra-School model, based on ensemble music making; psychological support, which promotes significant learning; and human rights, which is an important point of reference in a holistic support system. Young people between the ages of 6 and 17 learn to play instruments and to sing, no matter their level of ability or disability. Music for Reconciliation hopes to continue supporting the peace process this year by offering a creative alternative to families and communities.
Date Published: 20 February 2018
---
En 2018, más de 18 mil niños y jóvenes víctimas del conflicto armado transforman su realidad mediante la práctica musical colectiva
Durante este año, niños y jóvenes de 84 municipios del país, continuarán su formación musical integral gracias a la alianza de la Fundación Nacional Batuta y el Ministerio de Cultura de Colombia.
Los beneficiarios del programa son población en condición de vulnerabilidad, discapacidad y víctimas del conflicto interno colombiano.
Este programa aporta a la construcción de paz y brinda una alternativa de vida para los beneficiarios directos, sus familias y la comunidad cercana, a la vez que potencia las competencias sociales y cognitivas de los participantes.
Música para la reconciliación es el programa de mayor impacto de la Fundación Nacional Batuta y desde 2014 se implementa gracias al convenio con el Ministerio de Cultura. Su objetivo es ofrecer espacios para la formación, práctica y disfrute de la música con perspectiva social, para enriquecer la vida de más de 18.000 niños, niñas, adolescentes y jóvenes en condición de vulnerabilidad, víctimas del conflicto armado o con discapacidad. La intervención se realiza en 131 centros musicales Batuta ubicados en los 32 departamentos del país mediante un modelo integral de formación musical de alta calidad, que contribuye a garantizar el ejercicio de sus derechos y su desarrollo integral.
La atención a la población infantil y juvenil víctima del conflicto armado es prioritaria en el desarrollo del programa, por lo cual, los centros musicales operan en municipios priorizados en todas las estrategias de consolidación de paz en el país, o en zonas de asentamientos de desplazados y víctimas, en el caso de las capitales departamentales.
Este programa inició en 2001 y actualmente funciona en 131 centros musicales ubicados en 84 municipios de los 32 departamentos del país. Durante 2017 el programa Música para la reconciliación benefició de manera directa a 21.276 niños, niñas, adolescentes y jóvenes de los cuales el 51% son de género femenino y el 49% de género masculino. Respecto a su etnia, el 9% son afrocolombianos, 4% son indígenas y el 87% son mestizos.
Del total de niños y jóvenes atendidos, 78% presentan condición de vulnerabilidad según su puntaje en el SISBÉN correspondiente al régimen subsidiado; el 92% pertenecen al estrato socioeconómico 1 y el 41% viven en hogares con madres cabeza de Familia.
El principal aporte del programa Música para la reconciliación es la reconstrucción del tejido social y lograr -mediante la práctica musical- la transformación personal, familiar y comunitaria. Este es sin duda uno de los programas que más impacto tiene en poblaciones que han sido impactadas por la violencia o que están en condición de extrema vulnerabilidad", comentó María Claudia Parias Durán, presidenta ejecutiva de la Fundación Nacional Batuta.
El proceso de formación musical está enmarcado en tres enfoques: el modelo Orquesta-Escuela que se basa en la práctica musical colectiva; el acompañamiento psicosocial que promueve procesos de aprendizaje significativo; y un enfoque de derechos que se constituye en un marco de referencia para el proceso de atención integral a los beneficiarios.
Los participantes reciben formación en iniciación musical (ensamble y coro) y el componente de discapacidad. El primero está dirigido a niños y jóvenes entre los 6 y 17 años que conforman ensambles, en los cuales adquieren destrezas básicas para el desarrollo motriz, rítmico, auditivo y vocal. El componente de discapacidad está dirigido a niños y jóvenes para potenciar sus habilidades físicas, intelectuales, sensoriales y psicosociales. De esta manera, se disminuyen las barreras actitudinales, se cambia la percepción frente a la discapacidad, se potencia la interacción grupal, el reconocimiento de la diferencia y se fomenta la independencia.
"Los instrumentos le cambian la vida a uno. Antes era triste y ahora soy alegre, me siento libre. Mi sueño es ser cantante", expresa Mayerleny Bolaño, participante del Centro Musical en San Vicente del Caguán, Colombia.
Como ella más de 20 mil niños y jóvenes en todo el país han logrado transformaciones significativas a partir de la música. De esta manera, el acompañamiento psicosocial y la música con intensión de transformación social implican la vivencia de principios para actuar en sociedad y lograr un cambio en favor de la dignidad y la construcción de relaciones que potencian la convivencia humana. Por tanto, se vivencia el trabajo colaborativo, el respeto por la diferencia, la solidaridad, responsabilidad, y la consolidación de relaciones interpersonales basadas en el buen trato y la felicidad sentida.
Fecha: 20 febrero 2018