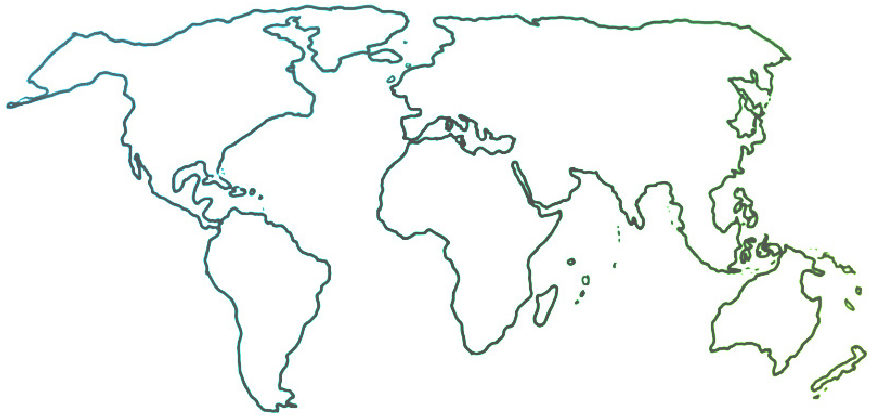 The Ensemble seeks to connect and inform all people who are committed to ensemble music education for youth empowerment and social change.
Guest Perspective
Tracking SEL Growth in Students with the Light My Music Fire Workshops
06-01-2021
Earlier this year, Dan Trahey and Pete Tashjian of The Collective Conservatory were invited by the Harmony Program to facilitate an eight-week Saturday-morning creativity workshop with students from multiple Harmony Program sites across New York City. The partnership was a natural fit. The Collective Conservatory's work is rooted in creating environments that allow for personal expression, group problem-solving, self-esteem building through promoting individual assets, self-awareness, and increased musical skill sets. The Harmony Program, which provides after-school music education programs in underserved NYC communities, has long prioritized the development of Social-Emotional Learning (SEL) skills. As a natural extension of The Collective Conservatory's programming, the workshop emphasized SEL to create a framework and pathway to concretely study creativity.
The workshop, which took place online, served students 6–14 years of age. Christina Placilla, Harmony Program Director of Education, and Ethan Lucas, a Harmony Program teacher, helped facilitate the workshop alongside guest artists from The Collective Conservatory. Each session started with physical and mental warm-ups, oftentimes led by participating students. Students were guided through musical exercises that allowed them to explore the sounds of their own literal voices, bodies, and, of course, instruments. Each week, Collective Conservatory facilitators composed musical loops with which students interacted, designed to help them become comfortable with multiple tonalities, grooves, time signatures, and moods. Exercises in every session included playing by ear to pre-existing music; improvising in multiple different musical genres; composing short sections of melodic, rhythmic, harmonic, and lyrical content; and contextualizing feelings through music-making.
Following the workshop series, a pilot study of the 12 participating students took place. Each student was interviewed individually and asked to self-assess their growth by answering SEL questions about their perceptions of themselves before and after the workshop. Students were also asked to compare themselves to their grade-school peers in the areas of self-esteem, ability to communicate with others, willingness to try new things, persistence level, ability to cooperate, and ability to self-manage their behaviors. Students responded on a four-point scale: 1) "developing skill"; 2) "growing skill"; 3) "similar to others"; and 4) "better than most." They were asked the same set of questions twice—once to reflect their feelings before the workshop, and once to reflect their self-perceptions afterward. Because of how young some of these students were, they were interviewed, so that clarification of language could be made as needed, ensuring more accurate responses. Participating Harmony Program teachers were then asked to evaluate the students' growth in a similar manner, and their scores were averaged to create a teacher composite score for each student.
The results were exciting. Students indicated that they showed improvement in the areas of willingness to try new things (75%), self-esteem (67%), communication with teachers and peers (67%), persistence (42%), cooperation (42%), and self-management (42%). Teachers reported that students showed improvement in self-esteem (100%), communication with teachers and peers (100%), willingness to try new things (100%), persistence (100%), self-management (75%), and cooperation (50%).
The authors were surprised to find that students directly associated their perceived growth with their participation in the workshop. All students indicated that their SEL skills grew in at least one area, while teachers noted that students improved in at least four areas of SEL. It was not particularly surprising that teachers saw more growth in the students than the students were able to see in themselves, as most young people are still developing their abilities to self-analyze and learn who they are. Most of the students reported growth in their willingness to try new things, communication skills, and self-esteem. They articulated that the ability to practice these concepts in a friendly, creative musical environment increased these specific skills; this was corroborated by the findings of the Harmony Program teachers.
The Collective Conservatory teaching artists were shocked at the students' self-indications of growth. If these are the results after eight one-hour sessions, they asked themselves, then imagine the SEL growth that consistent core-curricular creativity work would produce! Based on the study, The Collective Conservatory teachers believe that turning over the creative and collaborative "reins" to students even more than they had done would have been even more beneficial. They note that there's a fine line between providing a safe and productive environment for creativity to blossom and getting too much in the way of what children do naturally.
Collective Conservatory will participate in another workshop next month, this time with students from the Baltimore Symphony OrchKids and the University of Maryland Baltimore County Wind Ensemble. The post-workshop study will seek to measure SEL growth in addition to musical improvement, music and technology comfort levels, and wellness practices. Given the promising results of this work thus far, The Collective Conservatory plans to implement SEL assessment in all appropriate future workshops and intensives, and they will most likely shift certain pedagogical and content-delivery aspects of their teaching, based on the data they collect.
Many program leaders have observed the connection between creativity and social and emotional growth. But too often these connections are interpreted through notions of individual imaginative brilliance, rather than being understood as the winding pathways to self-actualization they really are. The goal of this study was to provide those pathways to students, guiding them in their creative journeys as a way of expanding their ability to communicate, explore, and engage their feelings. The authors hope these results lead to similar pedagogical shifts throughout the field.