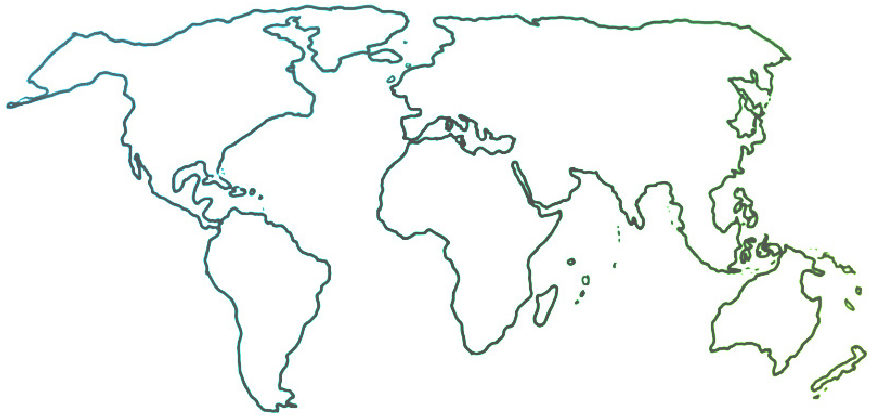 The Ensemble seeks to connect and inform all people who are committed to ensemble music education for youth empowerment and social change.
Uncategorized
FEATURE: Developing & Supporting "Executive Function"
07-01-2016
The abilities to exercise self-control and stay focused, hold information in mind and work with that information, problem-solve, and flexibly adjust to change or unexpected problems are important for all aspects of life – school, work, health, creativity, and not doing things you'll regret. Collectively, these skills comprise what are called "executive functions" (EFs).
To improve EFs you need to practice, and the more you practice them and challenge yourself to improve, the better you get. While directly training EFs and pushing yourself to improve is needed for strengthening EFs, that alone is probably not enough. It's likely that indirectly supporting EFs by lessening things that impair them (like stress or loneliness) and enhancing things that support them (like joy or physical vitality) is also critical.
What activities directly train and challenge EFs and indirectly support them by also addressing our social, emotional, and physical needs? Traditional activities! From the dawn of civilization, across all cultures, storytelling, dance, art, music and play have been part of the human condition. People in all cultures have made music, sang, danced, and played sports and games. There are good reasons why those activities have arisen everywhere and lasted so long.
I believe it will be shown that El Sistema-inspired programs provide powerful support for executive functions, although no evidence for this exists as yet. Indeed, there are characteristics of El Sistema that make it likely to be especially beneficial, compared with other arts, athletic or cultural programs. Here are some of those characteristics:
► El Sistema's emphasis on the sheer joy of making music, especially together. EFs depend on the prefrontal cortex (PFC) and the other brain regions with which it is interconnected. PFC is the newest area of the brain and the most vulnerable. If you're stressed, sad, lonely, or not physically fit, PFC and EFs take the first hit and the biggest. Stress impairs EFs and can cause someone to look as if he or she has an EF impairment (like ADHD) even when that's not the case. Conversely, we show better EFs when we're happy, healthy, and feel socially supported. In general, people show more creativity and are better able to maintain focused attention when they are happier than when they are more miserable.
This is why El Sistema's emphasis on joy is so important. Joy is not the opposite of serious. Indeed, research shows we learn more, and get more done, when we're happy. El Sistema concentrates on building positive feelings like pride and self-confidence; children are encouraged not to worry about making mistakes, but to enjoy the process of music-making. In Abreu's words, "Mistakes are simply what happens on the way to getting things right."
► El Sistema's emphasis on community. Humans are fundamentally social. We need to belong. Being part of something larger than oneself, working with others toward an important shared goal, is one of the greatest joys in life. We need to feel that there are others who care about us and are there for us. We need to fit in and be liked. PFC works more efficiently, and we have better EFs, when we feel we're not alone. El Sistema's practices of learning in ensemble and encouraging children to teach one another help to build feelings of community and solidarity.
► El Sistema's emphasis on the physical activities of playing and practicing. The brain doesn't recognize the same sharp division between cognitive and motor function that we impose in our thinking. The same or substantially overlapping brain regions serve both cognitive and motor functions. For example, an area of the brain known as the pre-SMA is important for sequential tasks, regardless of whether they are cognitive or motor.
The different parts of a person are interrelated. Each part (cognitive, spiritual, social, emotional, and physical) is affected by, and affects, the others. We have to care about children's emotional, social, and physical well-being, if we want them to be able to problem-solve, exercise self-control, or display any of the other EFs. When they are stressed, sad, lonely or not physically fit, their academic performance suffers.
It is worrisome that activities needed for children to thrive (such as music-making and play) are disappearing from school curricula and children's lives. Mainstream education may have it exactly backwards. Focusing exclusively on training cognitive skills is probably less efficient or effective than also addressing youths' emotional, social, and physical needs. Addressing those needs may be key to whether children do well in school and in life. No program does a better job of addressing the whole child – mind, heart, and soul – than does El Sistema.
By: Adele Diamond, Tier 1 Canada Research Chair Professor of Developmental Cognitive Neuroscience at the University of British Columbia, Canada
Date Published: 1 July 2016
For a version of this article that includes detailed footnotes, download the article here.
Also you can check out Adele Diamond's TEDx talk on this subject below:
---
Como desarrollar y apoyar la "Función Ejecutiva"
Por Adele Diamond, "Tier 1 Canada Research Chair" Profesora de Neurociencia Cognitiva del Desarrollo en la Universidad de Columbia Británica, Canadá
Las habilidades de ejercitar el auto-control, estar enfocado, retener información, resolver problemas, y adaptarse con flexibilidad al cambio y a los problemas inesperados son importantes para todos los aspectos de la vida – estudio, trabajo, salud, creatividad – y para evitar acciones de las cuales te podrías arrepentir. En conjunto, estas habilidades se llaman "funciones ejecutivas" (FE's).
Para mejorar las FE's necesitas practicar, y entre más las practiques y te esfuerces, mejorarás aún más. Aunque practicar directamente las FE's sea necesario para reforzarlas, esto no es suficiente. Es probable que apoyar indirectamente las FE's disminuyendo las cosas que le perjudican (como el estrés o la soledad) y enriqueciendo las cosas que las afianzan (como la alegría o la vitalidad física) sea también crítico.
¿Qué actividades desarrollan las FE's y también las apoyan indirectamente llenando nuestras necesidades sociales, emotivas, y físicas? ¡Las actividades tradicionales! Desde el amanecer de la civilización, en todas las culturas, la narrativa, la danza, el arte, la música, y los juegos han hecho parte de la condición humana. Gente en todas las culturas ha tocado, cantado, bailado, y jugado. Hay buenos motivos para los cuales estas actividades han surgido por todo lado y han perdurado por tanto tiempo.
Los programas de El Sistema proveen un gran apoyo para las FE's. De hecho, hay características de El Sistema que lo hacen particularmente beneficioso respecto a los demás programas de arte, deporte, o cultura. Aquí hay algunas de estas características.
El énfasis de El Sistema sobre la alegría de hacer música juntos. Las FE's son dependientes del córtex prefrontal (CPF) y las demás regiones del cerebro con las cuales está interconectado. El CPF es el área del cerebro más nueva y más vulnerable. Si te sientes estresado, triste, solo, o físicamente débil, el CPF y las FE's sufren más y de primero. El estrés perjudica las FE's y puede causar que alguien parezca tener una deficiencia de las FE's (como TDAH) aunque no sea verdad. Por otro lado, mostramos mejor nuestras FE's cuando nos sentimos felices, fuertes, y apoyados socialmente. En general, la gente muestra más creatividad y puede mantener más la atención enfocada cuando está feliz que cuando está triste.
Es por eso que el énfasis de El Sistema sobre la alegría es tan importante. La alegría no es lo opuesto de la seriedad. De hecho, la investigación demuestra que aprendemos y logramos más cuando estamos felices. El Sistema se enfoca en construir sentimientos positivos como el sentirse orgulloso y la autoestima; se enseña a los niños a no preocuparse de los errores y a disfrutar del proceso de hacer música. Como dijo Abreu: "Los errores son simplemente lo que pasa en el camino hacia hacer las cosas bien."
El énfasis de El Sistema sobre la comunidad. Somos seres sociales. Necesitamos un sentido de pertenencia. Hacer parte de algo más grande y trabajar unidos para una meta importante y compartida es una de las grandes alegrías de la vida. Necesitamos sentir que importamos a otras personas y que ellos nos apoyan. Necesitamos encajar y gustar a los demás. El CPF funciona más eficientemente, y tenemos mejores FE's cuando sentimos que no estamos solos. En El Sistema, tocar en un ensamble y aprender de los compañeros ayuda a construir sentidos de comunidad y solidaridad.
El énfasis de El Sistema sobre las actividades físicas de tocar y estudiar. El cerebro no reconoce la división entre las funciones cognitivas y motrices que imponemos. Las mismas regiones del cerebro tienen ambos tipos de funciones – las cognitivas y las motrices. Por ejemplo, un área del cerebro conocida como la pre-AMS es importante para las tareas secuenciales, ya sean cognitivas o motrices.
Las diferentes partes de una persona están conectadas. Cada parte (cognitiva, espiritual, social, emocional, y física) afecta y es afectada por las demás. Debemos preocuparnos por el bienestar emocional, social, y físico de los niños si queremos que resuelvan problemas, ejerciten el autocontrol, o muestren las demás FE's. Cuando se sienten estresados, tristes, solos, o físicamente débiles, su desempeño académico sufre.
Es preocupante que las actividades que necesitan los niños como la música y el juego están desapareciendo de las escuelas y de sus vidas. La educación convencional puede estar muy equivocada. Enfocarse exclusivamente en el desarrollo de las capacidades cognitivas es menos eficaz que enfrentar también las necesidades emocionales, sociales, y físicas de los jóvenes. Esto podría ser la clave para asegurar el éxito en la escuela y en la vida. En ningún programa se interactúa mejor con los niños de una manera integrada – mente, corazón, y alma – que en El Sistema.
Para una versión de este artículo que incluye notas: https://tinyurl.com/goldlg4.