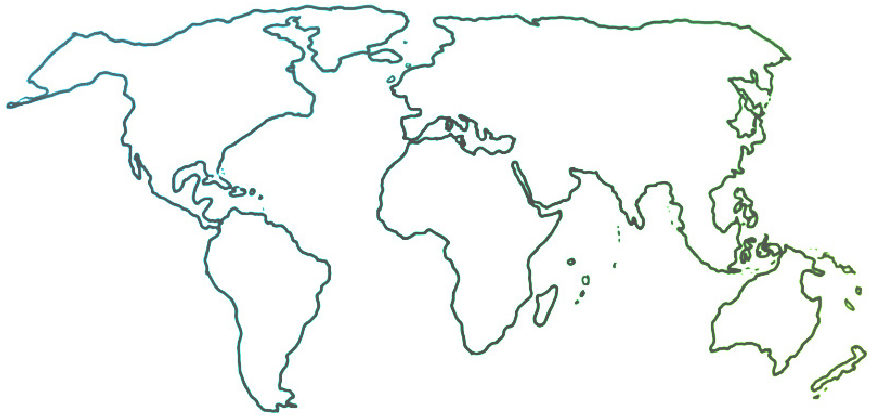 The Ensemble seeks to connect and inform all people who are committed to ensemble music education for youth empowerment and social change.
Uncategorized
El Sistema Academy, Stockholm 2018
01-31-2018
A paper orchestra? Who in their right mind would travel halfway around the world to learn how to construct a Paper Orchestra? El Sistema aficionados, of course. Josbel Puche was back at the El Sistema Academy this year by popular demand with her brainchild. The other two workshops were Orchestra Leadership and Choir. The orchestra workshop was split in two. The first focused on El Sistema's basic values, history and methods, and was led by Ron Davis Alvarez, El Sistema Sweden's artistic director. The second half focused on the nitty-gritty details of leading a youth orchestra, and was led by Luis Castro, conductor, brass teacher and member of the Simon Bolivar Orchestra horn section. The choir workshop was the only one not led by a Venezuelan – but Swedish choir leader Cecilia Martin-Löf had plenty of the requisite energy, enthusiasm and passion.
The participants at the Academy hailed from all parts of Sweden and from ten different countries, including Hong Kong, Kenya, Croatia, Cyprus, Germany, and Greece. Helena Wessman, president of El Sistema Sweden, kicked off the proceedings with an eloquent speech, talking about her personal experience with the Venezuelan El Sistema motto: «tocar y luchar», to play and struggle. For the next two days we all proceeded to absorb as much as we could from the vast pool of knowledge and experience offered by Ron, Josbel, Luis and Cecilia.
The El Sistema Academy was founded in 2017 with the vision of bringing together El Sistema teachers from around the world. We learn from the source: Venezuelan teachers who grew up in various El Sistema nucleos. There is relatively little lecturing, since the animated El Sistema teaching method permeates all the workshops. We sing, hum, gesture, clap, move to rhythms; we try leading anything and everything almost immediately, and pretty much sit only for meals. The goal is to acquire tools and learn how to better motivate our students, most of whom travel to our programs after a long, hard day at school, but who are nevertheless determined to get their music fix for the day.
The workshop in orchestra leadership, led by Ron and Luis, was the largest of the three. Participants played their instruments or conducted most of the time; otherwise, we were eagerly taking notes while learning exercises, both for ourselves and for our students, and hearing about what has made the El Sistema movement the immense success it is today, engaging almost one million children and youth in Venezuela alone. Throughout the workshop, we were reminded of El Sistema's passion, love, energy, attitude and discipline.
Some of the points emphasized by Ron and Luis, in explaining how to create fun and effective rehearsals, were the importance of achieving a big sound, working on rhythm, and strategic planning of repertoire. Ron explained that working on details like intonation and beauty before achieving a big sound is like trying to sculpt a pebble into a butterfly. To make a beautiful sculpture, you need a good-sized piece of quality stone (i.e., a big sound). Furthermore, developing a strong sense of rhythm is vital, as it enables the orchestra to play in time together from start to finish, creating the feeling of being part of a larger whole. For repertoire planning, we learned how to use a common repertoire to connect nucleos and why El Sistema recommends a "step, step, step, jump" approach to learning new pieces (i.e., introducing new pieces with gradual increases in difficulty, interspersed with pieces that are more challenging). This approach accommodates different levels and boosts the students' confidence and motivation.
Countless examples of metaphors were used during the weekend, for example describing romantic and classical styles as nutella (chocolate hazelnut spread) and popcorn, respectively. Metaphors about sports were also utilized: whole notes are like golf balls flying through the air; a tennis match is like a series of half notes; the bounces of a ping pong ball are like quarter notes or eighth notes. To encourage kids in an orchestra to move with the music, images of stationary robots were contrasted with our swaying in a car making a sharp turn.
Josbel Puche is the creator of the paper orchestra. She developed the idea as a solution to a shortage of instruments in her nucleo of La Rinconada. It proved to be a powerful teaching tool, and is now used extensively with young children as a precursor to playing in an orchestra. During the academy she guided the participants of her workshop through the process of making a paper violin using cardboard, eraser and tape. This is also effective for involving parents (which can be a constant challenge) by getting them to help build their children's paper instruments, giving them the message that they are welcome and appreciated. She also taught several songs and choreographed movements used to teach children musicality, orchestral norms and routines, and respect for one's instrument.
The pride with which participants showed off their self-made paper violins was touching. Soon, perhaps, international nucleos will be swimming in paper cellos and double basses, creating new generations of musicians and healthy citizens.
Cecilia Martin-Löf got the participants in her choral workshop jumping up and down, huffing and puffing, swinging their arms around and making all sorts of novel noises. Her enthusiastic methods demonstrated how easy it can be to bypass shyness and to excite kids and adults alike. She demonstrated exercises designed for fun and challenging rehearsals, and offered specific tips for working with teenagers, who are often more receptive to more concrete and less symbolic language. How does one explain which muscles to flex when working with youth who are perhaps not accustomed to consciously monitoring their intercostal muscles? This topic was discussed in depth, and Cecilia shared exercises like opening one's jaw wide and saying "yallah" a few times without moving the jaw. This particular exercise is used to gain control of the tongue.
The choir workshop participants also heard from Ron about the importance of balancing work and play in rehearsals, and learned several brain games for improving coordination and focus. Imagine a group of adults standing in pairs poking each other's noses while standing on tiptoe and counting to three…
I talked to a number of participants about their impressions of the Academy. Swedes can be disorientingly polite and hesitant to express passionate views, but I was met with clear messages when I asked several Swedes for their impressions. Axel Thorell from Umeå and Ingrid Ekman from Örebro told me how exciting it was to learn so many new teaching tools, like the use of metaphors to engage kids in a fun way.
The delegation from Juja in Kenya consisted of Beatrice Karecha, Grace Skovia and Mike Muraguri. Beatrice and Grace participated in the orchestra workshop while Mike learned how to make paper instruments. They couldn't wait to share their new skills upon returning home. Their nucleo has a shortage of teachers and has been guided by Ron, who helped create a teacher-training program there in 2017. Beatrice and Grace are both developing into teachers and leaders.
The delegation from Cyprus had one person in each of the workshops – Nikoletta Polydorou, Salome Paraskeva and Petros Stylianou. They are in the process of starting Cyprus' first El Sistema nucleo, and had come to Stockholm to network and learn as much as possible. They described a difficult situation in Cyprus and the heart-rendingly disadvantaged kids they currently serve. Starting a new nucleo is often unpredictable since every environment has different needs and challenges. They stick to the El Sistema vision of optimism, and embrace going outside their comfort zone for the sake of their students.
The academy's finale was a demonstration in which each workshop performed for the other, showcasing what they had learned, followed by a final Q&A session with the teachers and assistants. Then it was time to pack up and go home. Many hugs were exchanged as people left to go back to their nucleos, exhausted but happy, and excited for the future.
Author: Kai Benjamin Jack, Music Student and Volunteer with El Sistema Sweden
Date Published: 31 January 2018