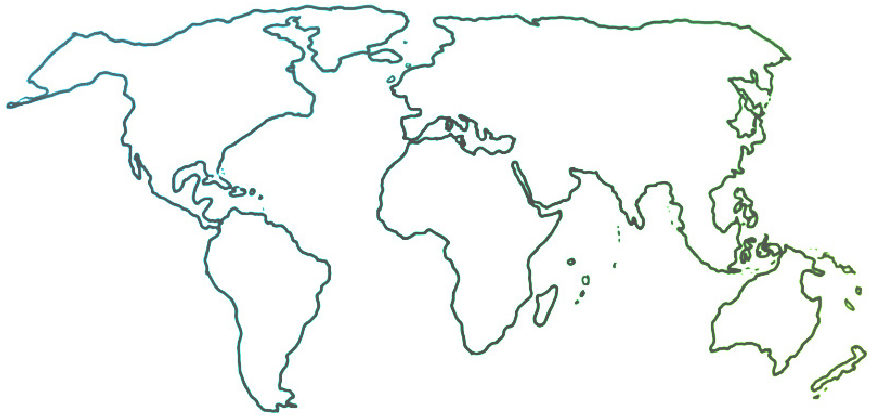 The Ensemble seeks to connect and inform all people who are committed to ensemble music education for youth empowerment and social change.
Uncategorized
EDITORIAL: You and Leonard Bernstein: Active Feline Colleagues
04-29-2018
This is the centennial year of Leonard Bernstein's birth.  Around the world, thousands of tributes and concerts celebrate the man who is arguably the most compelling American artist of the 20th Century.  He was a global icon of the best of America, and was beloved for the vitality and brilliance of his creations as conductor, composer, and teacher.  Many Sistema programs have joined in the global remembrance by performing his music and joining the "Somewhere Project" that provided Sistema-arranged instrumental and choral versions of the song "Somewhere" from West Side Story. El Sistema USA gathered musicians from four programs to perform "Somewhere" at The Kennedy Center in mid-April.
Tricia Tunstall (Executive Editor of this newsletter) and I feel a special affinity for the connection between Lenny and Sistema, apart from a certainty that he and José Antonio Abreu would have loved each other.  I was the Founding Director of the Teacher Center at the Leonard Bernstein Center in 1993.  It was a thrilling time, when classroom and music teachers were inventing Artful Learning with us, devising new ways to teach that reformed schools and teaching using the arts.  I did not feel that same electricity of creative invention in teaching again until El Sistema-inspired programs began to grow in the U.S. (there is still a network of highly successful Artful Learning Schools).
Bernstein loved inventive ways of teaching in, through and about the arts; and when we are at our best, we invent, experiment and take risks as he did.  Oh, how Lenny would have delighted in the Sistema experimentation – together we are continuing the legacies of Bernstein and Abreu every day as we strive for more powerful ways to tap the power of music to change lives and to make struggling communities more livable.
My very first at-length discussion of Venezuela's program was with Alexander Bernstein (Leonard's son) who had just returned from a trip there in 2008.  He was so enthusiastic that I immediately wanted go there and check it out. Tricia and I both had our first encounters with El Sistema on trips to Venezuela with Jamie Bernstein, Leonard's daughter. Jamie continues to support the Sistema movement in many ways, not least in that she produced and co-directed the first U.S. film on El Sistema (Crescendo: The Power of Music, also available on Netflix).
There is one main way that everyone involved in the El Sistema-inspired movement is a colleague with Leonard Bernstein.  Not just colleagues in spirit, believing with him and Abreu that the power of music changes lives and communities, and that curiosity and beauty have the power to overcome seemingly-insurmountable hurdles.  In addition, we, including Bernstein, are all CATS.
The CATS acronym comes from the first class of Sistema Fellows at The New England Conservatory in 2010.  They created it to stand for the key roles a Sistema teacher must assume to fulfill the high aspirations of our work.  We must be more than just good music instructors with our students: we must be Citizens, Artists, Teachers and Scholars.  Our students must see us engage in community as people who are committed to improving local conditions.  Our students must see that we are active artists, bringing new things we care about into the world, risking and investing ourselves just as we ask them to do.  Of course, our students see us as teachers—like Bernstein, teachers who value discovery and exploration with learners as much as technical instruction.  Finally, our students must see us as scholars—as irrepressible learners who care so much about musical and social issues, and about our students as people, that we investigate and draw students into our hunger for new discoveries.
When we analyzed Bernstein's teaching style in the early 1990s to launch the Leonard Bernstein Center, we called his model the artist-teacher-scholar.  It took the encounter with the historically-unprecedented phenomenon of El Sistema to realize that "citizen" belongs in that model.  Thank you, Leonard Bernstein, for embodying the power of CATS, and showing how flowing back and forth among those four roles is the strongest relationship we can develop with our learners. Being just an AT isn't enough, nor is ATS enough to achieve the social transformation our work is dedicated to.  We are CATS, and proud of it.
Author: Eric Booth, Publisher of The World Ensemble
Date Published: 29 April 2018
---
EDITORIAL: Tú y Leonard Bernstein: Colegas felinos activos
Por Eric Booth, Editor de The World Ensemble
Este año es el centenario del natalicio de Leonard Bernstein. Por todo el mundo, miles de tributos y conciertos celebran el  hombre al que llaman el artista estadounidense más cautivador del siglo 20. Fue un ícono global de lo mejor de los Estados Unidos, y fue amado por la vitalidad y la brillantez de sus creaciones como director, compositor, y maestro. Muchos programas de El Sistema se han unido a la rememoración global tocando su música y uniéndose al "Somewhere Project," un proyecto que proporcionó  arreglos instrumentales y corales para la canción de West Side Story. El Sistema USA reunió  a músicos de cuatro programas para tocar "Somewhere" en The Kennedy Center en Washington, D.C. a mediados de abril.
Tricia Tunstall (Editora Ejecutiva de este boletín) y yo sentimos una afinidad especial por la conexión entre Lenny y El Sistema, encima de una certeza de que él y José Antonio Abreu se hubieran apreciado mucho. Fui Director Fundador del Centro de Formadores en el Centro Leonard Bernstein en 1993. Era una época emocionante, cuando junto a los maestros de colegio y los profesores de música inventábamos "Artful Learning" (la Enseñanza Artística/Ingeniosa), concibiendo nuevas formas de enseñar y reformando los colegios de artes y la enseñanza artística. No volví a sentir esta misma electricidad de invención pedagógica creativa hasta que los programas inspirados por El Sistema empezaron a crecer en los Estados Unidos. Todavía existe una red nacional de escuelas muy exitosas de Artful Learning.
A Bernstein le gustaban mucho las técnicas inventivas de enseñar en, sobre, y a través de las artes; tratamos de inventar, experimentar, y tomar riesgos como él lo hacía. Ah, cómo hubiera disfrutado Lenny de la experimentación de El Sistema – juntos estamos continuando los legados de Bernstein y Abreu todos los días mientras buscamos formas más poderosas de emplear el poder de la música para cambiar vidas, para hacer más vivibles las comunidades en riesgo.
La primera discusión en detalle que tuve sobre El Sistema fue en 2008 con Alexander Bernstein (hijo de Leonard), que había llegado apenas de un viaje a Venezuela. Estaba tan entusiasmado que inmediatamente quise ir allá a conocer el programa. Tricia y yo tuvimos nuestros primeros encuentros con El Sistema en viajes diferentes, ambos con Jamie Bernstein, la hija de Leonard. Jamie sigue apoyando al movimiento de El Sistema en muchas maneras, en particular con la producción y co-dirección de la primera película sobre El Sistema, Crescendo: El poder de la música.
Todos los involucrados en el movimiento inspirado por El Sistema somos colegas de Leonard Bernstein de una forma esencial. No somos solo colegas de espíritu, creyendo junto con él y con Abreu que el poder de la música cambia vidas y comunidades, y que la curiosidad y la belleza tienen la fuerza para superar obstáculos al parecer infranqueables. Además de todo eso, nosotros todos, incluyendo a Bernstein, somos CATS.
El acrónimo CATS surgió de la primera clase de Becarios Sistema en el Conservatorio de New England en 2010. Representa los roles claves que un profesor de El Sistema debe asumir para lograr las altas aspiraciones de nuestra labor. Debemos ser más que solo buenos instructores con nuestros estudiantes: debemos ser Ciudadanos, Artistas, Formadores, y Estudiantes (Citizen-Artist-Teacher-Scholar en inglés). Nuestros estudiantes deben vernos involucrados en la comunidad como personas comprometidas a mejorar las condiciones locales. Nuestros estudiantes deben ver que somos artistas activos, trayendo nuevas cosas que nos importan al mundo, arriesgándonos e involucrándonos como les pedimos a ellos que lo hagan. Por supuesto, nuestros estudiantes nos ven como profesores—como Bernstein, profesores que valoran el descubrimiento y la exploración tanto como la instrucción técnica. Finalmente, nuestros estudiantes deben vernos como estudiantes—aprendices irreprimibles a los cuales importan tanto las cuestiones musicales-sociales y nuestros estudiantes como seres humanos, que investigamos y contagiamos a los estudiantes nuestra hambre de nuevos descubrimientos.
Cuando analizábamos el estilo pedagógico de Bernstein al principio de los años 90 para lanzar el Centro Leonard Bernstein, llamábamos a su modelo el artista-formador-estudiante. Fue el encuentro con El Sistema, fenómeno sin precedentes en la historia, que nos hizo darnos cuenta que "ciudadano" encajaba en ese modelo. Gracias, Leonard Bernstein, por personificar el poder de CATS, y por mostrar cómo el flujo entre estos cuatro roles nos lleva a la relación más fuerte que podemos desarrollar con nuestros estudiantes. No es suficiente ser solo un Artista-Formador, y tampoco un Artista-Formador-Estudiante puede lograr la transformación social que es la meta de nuestra labor. Somos CATS, y lo decimos con orgullo.