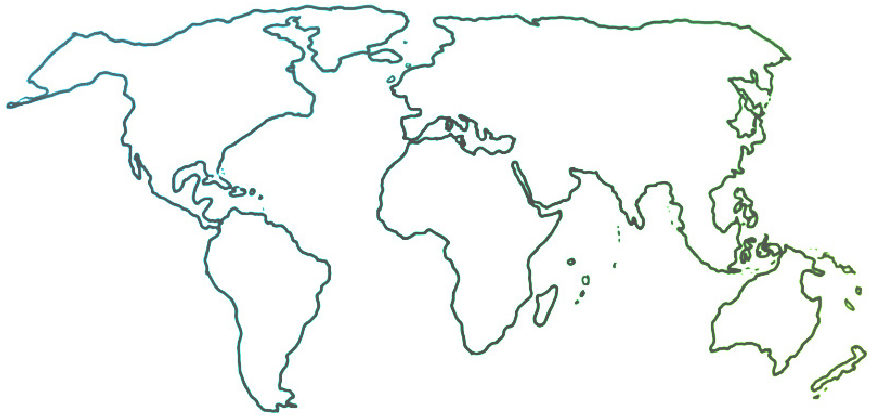 The Ensemble seeks to connect and inform all people who are committed to ensemble music education for youth empowerment and social change.
Europe, Featured, Program Design, Teaching & Learning, the world ensemble
Bringing Jazz into the Mix in Orquestra Geração, Sistema Portugal
Eduardo Lála, Conductor of Orquestra Geração/GeraJazz, Sistema Portugal; Global Leaders Program alumnus
02-03-2021
"Mais do que música, tocamos vidas."
The slogan of Orquestra Geração suggests something deeper than just playing music. The idea of touching lives (in Portuguese, "tocamos" means "we play/we touch") asserts that we can positively transform the lives of children and young people through music, giving them a feeling of unlimited potential. What I didn't know before teaching in this program was that the slogan would apply to me as well, and that my life would be so intensely touched and transformed.
Orquestra Geração started in 2007 with 15 string students in Amadora, a municipality on the outskirts of Lisbon. Its aim was to provide social support and to combat school absences and social exclusion in an area where people face economic difficulties. For the first year, program teaching artists relied on copying and using the existing materials, methods, and repertoires of Venezuela's El Sistema.
My first visit to the program was in 2008; I went to help with the new wind section, working as a trombone and winds teacher and brass section coordinator. Like the other teachers, I began by copying the Venezuelan model. But right from the beginning, it was necessary to adapt and create new solutions to new kinds of needs. Our primary issue was that it was difficult to find time to bring the wind and string sections together, which we needed to do in order to motivate the students. We met this challenge in different ways at our different school locations, creating schedules and methodologies that were right for each specific context. This made it possible for us to grow quickly to 24 locations.
Jazz in El Sistema
In the beginning, brass sectionals focused primarily on technical aspects such as sound, articulation, tuning, and interpretation. But before long, I began ending rehearsals with simple jazz songs in a relaxed way. We talked about jazz musicians and composers; students got to know the music of Louis Armstrong, Miles Davis, Duke Ellington, Nina Simone, Herbie Hancock, Jaco Pastorius, Art Blakey, and many others. We introduced them to many musical traditions, from Dixieland to free jazz and world music. Students were very enthusiastic, so we added other wind instruments, percussionists, and double bassists to the group. Thus began GeraJazz, Sistema Portugal's jazz orchestra.
My idea was to develop a methodology that could merge El Sistema methods with other teaching practices. I started by using simple musical themes, spanning no more than the interval of a fifth (such as "When the Saints Go Marching In") and simple chord progressions (such as blues form) that students could easily master. I hoped to help them feel at ease about improvisation and enable them to jump into playing with a rhythm section.
Today, GeraJazz involves about 30 students from various schools in the Lisbon region. This year, we are also starting a new jazz program in Oeiras. Our goal is to expand our Sistema Jazz Orchestra, creating núcleos that foster jazz learning from childhood.
Jazz as a Crucial Pathway toward Tools for Life
The success of our larger program, Orquestra Geração, has had a remarkable impact on its surrounding communities, bringing parents, schools, and neighborhood residents closer together. School dropouts have decreased in number, and more students are pursuing careers in higher education, many of them with a musical focus. In my case study for the Global Leaders Program, "Future Perspectives for the Young Adults of Orquestra Geração" (2020), I studied these students' journeys and described the importance, for children and young people, of social inclusion through OG.
Within that general context, jazz has emerged as fundamental to the development of the personal and interpersonal skills of Orquestra Geração students who participate in GeraJazz. Besides aiding their musical development through rhythm, harmony, and the interpretation of standards, it has also helped their creativity. Through approaching other musical languages and learning to improvise within them, they have improved their skills of both personal expression and communication with the rest of the ensemble.
Jazz is a musical style that presents elements of both simplicity and high complexity, with a strong symbolic, social, and historical charge. In addition, we use repertoire and rhythms that originated in African countries, such as Cape Verde and Mozambique, where some of our students have their family origins.
A Vision for the Future
It has become clear to me that jazz can have an important place in Sistema programs, and I am increasingly interested in the question of how the benefits of jazz learning and creativity can infuse whole programs. I have designed a Pop-Up Orchestra program that aims to explore individual creativity, fusing a variety of musical styles and addressing the different cultural contexts of its participants in a creative music camp. The orchestra will perform in informal contexts, celebrating cultural diversity and demonstrating a multicultural musical language that passes through various styles such as world music, jazz, pop, and rock. This project will be implemented in Lisbon in July 2021, featuring 50 young musicians from Orquestra Geração and different programs across Europe, in partnership with Sistema Europe.
We hope this project will encourage young people to leave their comfort zones and explore repertoires, rhythms, and melodies from various parts of the world, thus contributing to a better understanding between different cultures. In doing so, they will get to explore the many possible sounds of their instruments, to compose or arrange music, to create stories, and to share their music with the public.
Creativity and imagination will be essential in the times ahead. Exploring these skills will be key to unearthing new opportunities, in the service of our conviction that possibilities can indeed be unlimited for our young people.