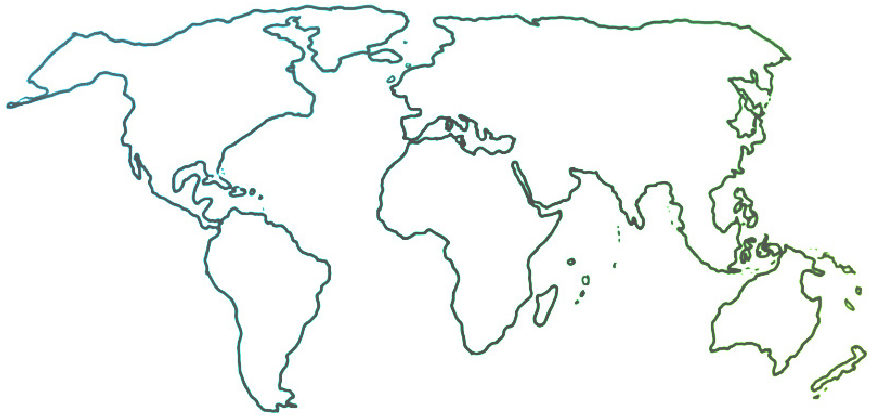 The Ensemble seeks to connect and inform all people who are committed to ensemble music education for youth empowerment and social change.
Uncategorized
AMBASSADORS: Abz Flexes her Talents to Lead this Manchester-based Music Group
03-31-2019
"Jubacana is your life, and everyone there becomes your family"– Abz (Jubacana Member)
Jubacana is a youth-led, fusion music and performance project based in Oldham, Greater Manchester, that aims to give young people aged 8-18 the opportunity to play in an exciting, lively ensemble.
Jubacana sprouted from the wishful thinking of the band's adult equivalent, Juba Do Leão (JDL). JDL wanted to start a youth band through which they could create a natural system of musical teaching across generations— staying true to the practises of the cultures from which JDL derives a lot of musical and choreographic inspiration. As Dan Jones, one of the group's founding members, put it: "In this game you can't be too precious, we want kids in Jubacana to grow up and be running this project, and if they don't, we've not done our job properly."
Jubacana's repertoire brings together musical inspirations from Brazil, Africa and South Asia, with a UK twist. With the bellowing of alfaias mixed with jazzy flute timbres—often complimented by dances choreographed by the young people themselves— it is safe to say that Jubacana are quite open to some experimentation!
The group has gone from strength to strength; from collaborative workshops with the amazing Brazilian percussion group Banda Alana and participation in the 2018 Encontro Street Band Festival Glasgow, to a recording project currently in the pipeline.
Jubacana's musical direction is completely driven by a group of incredibly talented young people, and when it comes to playing one of their core tunes, Afro Reggae— a piece which makes reference to Santana's 'Oye Como Va', and is inspired by the adult leaders' experiences working with the Rio De Janeiro-based social project AfroReggae— Abigail (or as the group call her 'Abz') takes centre stage to lead the performance.
At the age of 8, Abz wrote her application to join Jubacana, and when asked why she wanted to join she wrote this incredible line: "LOVE drums. Want to drum. Live to drum! Drum! DRUMS!" And when asked if she had any questions about the group, she wrote: "Have you got a spare drum for me?"
Now 10 years old, here's what Abz had to say about her experience with Jubacana:
"Even though I love playing different types of drums (especially the kit!), my favorite thing is leading. [Afro Reggae] is really catchy, funky and fun. I found it really hard and a bit embarrassing when I first started leading. I wanted a whistle, but Holly said no… Not yet. She wanted me to learn how to use my body language and eye contact to tell the group what I wanted. It's such a good feeling that the group has confidence in me and now I believe I can do it!!! […] I still mess up but it feels really good when I get it back."
Recently, I asked Holly Prest and Dan Jones—both founding members of JDL and Jubacana— to comment on the ways they have seen Abz grow, and what they want to achieve by continuing Jubacana:
Holly: "[Youth leadership in Jubacana] is important from my perspective because it allows the young people to explore parts of themselves that in many cases are neglected in mainstream education, like personal and transferable skills that are beyond the classroom and enhanced by an enthusiastic group around you egging you on to achieve things. [Abz] is excelling week to week as she puts herself forward, and in a few short months has begun to master elements of band leadership, playing technique, and improvisation that come from a place seemingly very natural to her. We're very excited to see where she takes it all!"
Dan: "I think when setting up a youth group as adults, a lot of people forget that it's about young people[…] if you're going to have a group focused on young people, then surely have them leading it in some way makes sense? Many of the young people have a lot going on at home, have additional needs or are going through difficult times with their mental health (often to do with school pressures), and for some, the fact that they even turn up to play and dance is a huge achievement. Keeping something regular and making weekly progress is a huge deal for some, and I am so glad they keep coming back.
We encourage everyone to be themselves, and I feel the 'aura' of [a Jubacana rehearsal] is that people come into the space and can be their authentic selves. For an hour and a half, they can let go of the outside world and engage with something and express themselves, and not be afraid to express themselves in whatever way they are feeling on the day. It's a judgement-free space, and it's unique in the fact that a 10-year-old is hanging out with a 19-year-old and having a nice chat in the break.
I think [Abz] is a very unique individual and we have always said that we don't want her to lose the fire she has […] Since she walked through the door, we knew Abz had that extra something that's hard to teach."
Holly is currently in Brazil on a 6-week study trip, during which she aims to further embrace the Brazilian culture, and return with some authentic musical ideas to inspire even more variety in Jubacana's music making. Already, she has come across local youth groups who play the same instruments as those used in Jubacana, and has been reunited with the aforementioned Banda Alana for a day of working with the youths there.
Jubacana is bringing together young people from across Greater Manchester and giving them not only a place and time to express themselves, but an invaluable opportunity to connect with musicians and music cultures from across the globe. Abz's progress is just one of many examples of how groups like Jubacana are making a real impact on the lives of young people.
"Once you get used to playing, Jubacana is your life, and everyone there becomes your family." Abz, you're spot on. 
To find out more about Jubacana, visit the group's website and Facebook page.
Author: Matthew Jones, World Ensemble Ambassador, United Kingdom